Danville Illinois Home Building Guide
Attention All Future Home Builders Danville, IL: How to Build a New Home and Avoid Mistakes that Could Cost You Thousands! "Avoid Costly Home Building Mistakes Critical Information for All Danville, IL Future Home Builders!"
Dear Future Danville, IL Home Builder Friend,
At last there's an authoritative consumer guide created for folks like you who have the goal of building a brand new home right here in the Danville, IL area. It's called Your Guide to Home Building Danville, IL—A Detailed Look at the Home Building Process, Step-by-Step and it's the first of its kind. The guide is just over 50 pages and it covers everything you need to know and do to build a new, regardless of your price range.
What's great is you can get your FREE copy with absolutely no catch or obligation. I know that might seem hard to believe these days. But it's true.
It's completely free, with nothing to purchase.
You might be thinking, "Nothing is free. Everything has a cost." Not this time. This is a one-of-a-kind free consumer offer you can take advantage of.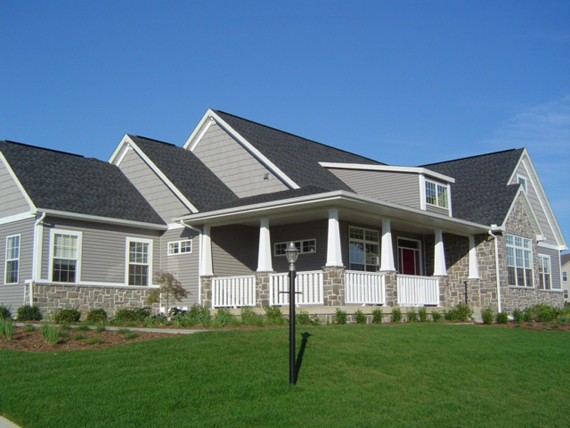 There's no way you can lose on this offer.
Keep reading and you'll see for yourself why that's true…
Hello, my name is Steve Drake. Over the past 30 years, I've been building brand new homes and at last count, I've helped over 2,500 wonderful families in Danville, IL and the surrounding area realize their home building dreams. Now you might think after building so many homes my enthusiasm and passion for helping home builders in Danville might waver.
Nope, nothing could be further from the truth.
Actually the real truth is the complete opposite. It seems like my love for this business keeps growing—I think it's like a friendly virus that takes over in a good way.
"You see, there's nothing like seeing the emotion on my clients' faces when they open the door and step into their brand new home for the first time"
It's so gratifying and warm.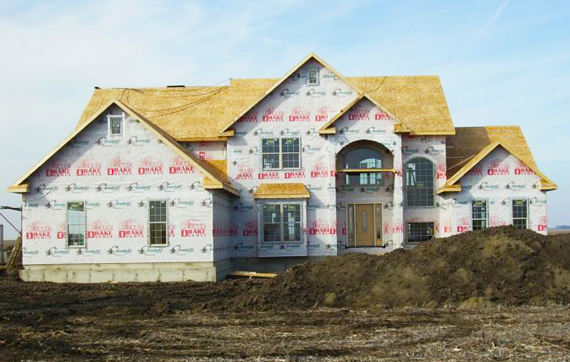 My passion for this business, along with my fabulous team members, has allowed my company, Drake Homes, to earn a reputation for being the top Danville home builder. Now this status wasn't handed to us, we earned it by building great homes and treating our customers like gold, and building superior finely turned homes. And that's not something you can rush.
Now, please, I hope you don't think I'm saying all of this in hopes of giving you a pressured sales pitch on my company and that we're the only quality home builder in Danville.…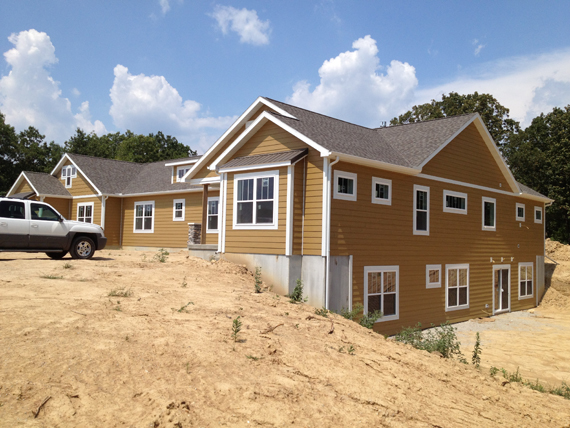 First I'm not here to sell you, and second we're not the only good home builder in Danville – there are a handful of good home builders in the area. The reason I told you about my passion for this business and my customers is simply to give you my background and qualifications. I want you to feel comfortable reading what I've written here and listening to what I have to say about building a new home and how this information will help you.
Let me be frank with you for a moment:
Over the years I've witnessed everything you can imagine as it relates to home building in Danville and all of Illinois—from the "Wows" to the "Ooh No's." And being the detailed fanatic I am, I wrote most of my experiences and learnings down. And I've finally taken the time to put it into a format to help future home builders like yourself realize their goals. As you can imagine, building a home involves many steps, many materials, many people and money (some homes have over a 200,000 components). It can become tricky and what to do next is hard to envision when you have so much on the line. This is not the time to guess or panic.
This friendly guide will gently show you the way through this sometimes complex process. The guide could be the difference between a home being built within budget and a home built as a budget buster. This guide could be the difference between a top crafted house that last for years or a poorly constructed house that begins to cause you trouble right away.
I want you to think about this for a moment:
If a home building expert was willing to help you every step of the way (for free and with no obligation), through what might be the most expensive purchase of your life, would you take him up on his offer? Of course you would. And that's what I'm offering you in this invaluable home building guide.
I have been involved with and know the Danville home building business. I know the area well including Allerton, Alvin, Bismarck, Catlin, Cayuga, Covington, Fairmount, Fithian, Georgetown, Henning, Hoopeston, Indianola, Muncie, Oakwood, Potomac, Rankin, Ridge Farm, Rossville, Sidell, Tilton, Watseka, and Westville.
I know the area subdivisions too:

Chateau Estates, Danville, IL

Denvale West, Danville, IL

Edgewood, Danville, IL

Bayview Estates, Danville, IL

Stonegate, Danville, IL

Prairie View Estates, Danville, IL

Leisure Time Estates, Oakwood, IL

Masengales, Rossville, IL

Atwood Court, Danville, IL

Weslake Hills, Danville, IL

Heggs, Covington, IN

The Woods, Potomac, IL

Lakewood Estates, Danville, IL

Riverwood Estates, Bismark, IL

Jesse Gilberts, Danville, IL

Westwood Estates, Catlin, IL

Knolls, Catlin, IL

Lincolnshire, Danville, IL
So with all of my hands-on Danville home building experience now available in a user-friendly, easy to follow guide, allow me the opportunity to share with you a practical and proven way for you to build your new home; a way that will put you squarely in control.
Here's a quick snap shot of the home building information I will share:
Top six tips for choosing a home builder in Danville, IL that's best for your situation

The secrets to getting the craftsmanship and quality you deserve from the home builder you select when you build a new home

Choosing a Danville construction lender and what to look for in a home building loan

How to find and develop home building plans that will achieve your living goals

How to eliminate many of the problems that are part of home building in Danville

35 Critical questions to ask when buying property in Danville or the surrounding area

How home building construction loans work and how to avoid construction loan mistakes

Six key benefits of building new construction

A simple formula for assessing your needs and wants when planning to build and what to discuss with your new home builder here in Danville
You'll also learn the following home building information:
How a shell package might be right for you and save you oodles of money when home building and how to find home builders in Danville who will do this for you

Important considerations when comparing home building/ home builder estimates, along with how not be taken advantage of by them

Home builder tricks you need to watch for—this information alone could save you thousands when you're in the know

Why most people are not cut out to be their own general contractor

The very first thing you should do when you're even considering home building

How home builder's change orders could bust your bank account and the exact steps you need to take to not be taken by your chosen home builder
Let me stress one more time the importance of this guide if you're considering home building. It may be the difference between a great home and a potential major long-term headache. Look, I'm open and willing to share this insider information with you. But you have to be the one who decides. It seems like, and it is, a relatively simple decision to make to get your hands on this guide right now, but human behavior will hold some of you back. Don't let it be you.
Your Danville Home Building Guide is Waiting
Okay, now's the time for action. You've made it this far so it leads me to believe you're smart and serious about this. Here's what you should do now.
Fill in the simple form above and we'll email you the guide upon completing the form. At this point you're free to download the guide or read it online as often as you like. Okay, complete the form.      
I wish you success and luck in your home building plans. If you decide to use us as your Danville home builder, I look forward to meeting and working with you.
Warm wishes,